JK Fob | Color
Are you looking for the ideal fob? Look no further! With over two hundred options available, you can easily personalize your fob. Whether it's color or texture, you'll find something that suits your needs.



The final color of your fob may vary from the swatches shown due to variations in display monitors and the printing process.



Pre-ordering: Please allow 4-5 weeks for production.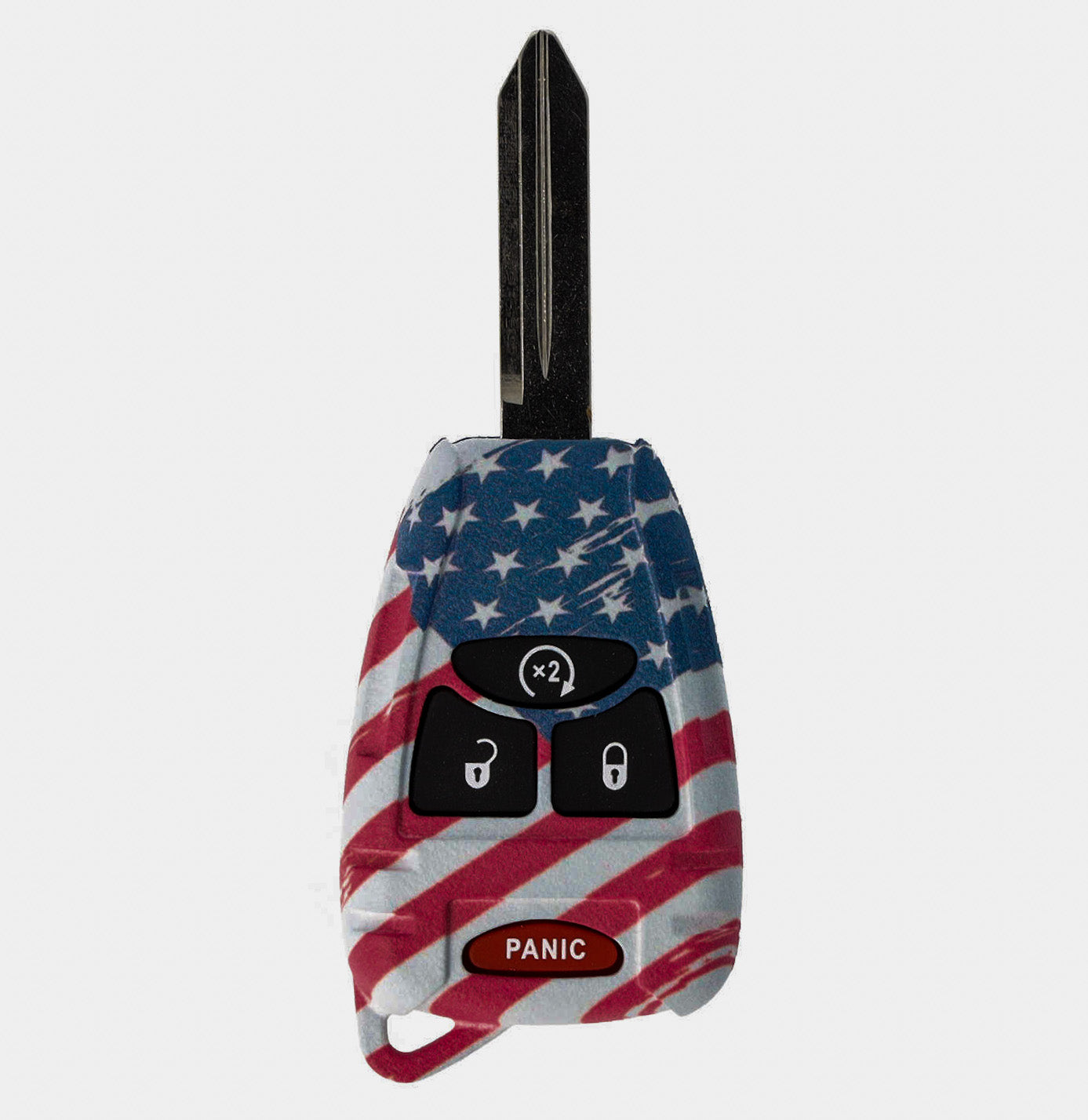 Leather Pattern
It is a long established fact that a reader will be distracted.
Smooth
It is a long established fact that a reader will be distracted.
Key Fob Setup
Use a flat head to pry apart your factory fob gently. After that, remove the circuit board and key, and transfer them to your new fob. The key can be secured in place with the included T6 Screwdriver & Screw. It's that easy! If you need help, we've got you covered - every order includes a video tutorial.
T6 Screw Driver Included

Simple To Assemble

Easy to Revert Back to Stock

Durable Engineered Plastic
Frequently Questions Asked
Do the fobs come with electronics?
No, we provide a new housing for you to install the factory circuit board and RF chip. It's easy and we include an instructional video, the install takes about 5 minutes.
We use state-of-the-art industrial 3D printers with Nylon PA12 material. This allows us to provide strong durable fob housings along with design personalization.
If your buttonpad is worn down- it would be a great time to replace it! However, it is not needed for swapping your fob!
Our JK fobs are not watertight. However, some customers have applied a small amount of silicone to the inside edges of the fob to create a waterproof seal.
Is it possible to revert to the factory fob?
Yes, you can revert your original fob to factory condition, just reinstall the electronics into the factory fob housing!
We don't have pre-made JK Fobs readily available in stock as all of our items are customized. Usually, it takes up to ten days for us to manufacture your order. Nevertheless, we do provide various shipping alternatives to expedite the delivery process.
Related Products
You might be interested in other related products.
Made in Minnesota
All of our products are designed and manufactured in Minnesota by DI Labs.